Auriga, a software development and testing services provider, is pleased to announce that Denis Sinitsyn is joining the company as Director of the Training Center. Mr. Sinitsyn is an acknowledged expert with over 15 years of experience in staff training.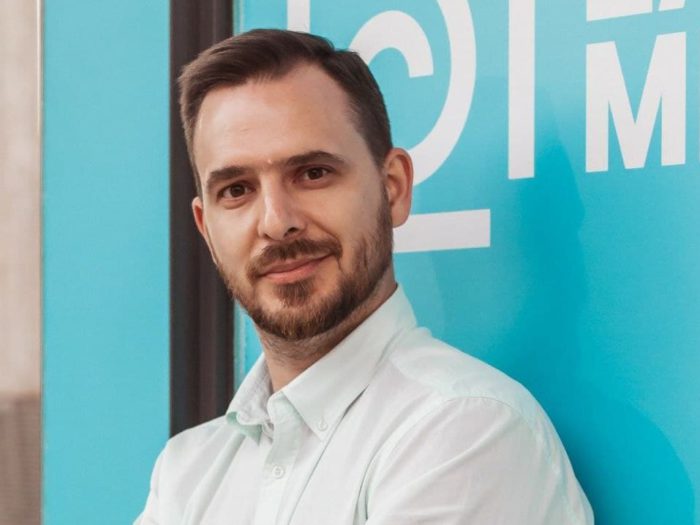 Auriga's Training Center Director
Denis Sinitsyn will take charge of Auriga's staff training processes, supervising the development and implementation of hard and soft skills programs and corporate English proficiency courses for Auriga's engineers and project managers. The new Training Center Director will also supervise the adaptation process for newcomers and annual appraisals of current employees.
Starting in 2015, Mr. Sinitsyn acted as the training center director in the X5 Retail Group—a leading Russian food retailer that manages several grocery store chains. For the last six years, he has been creating and conducting advanced courses for employees in domains such as business development, insurance, telecom, automotive, and other industries.
Commenting on his appointment, Denis Sinitsyn said:
I am delighted to become a part of Auriga. The people I've met here are so active and goal-oriented! We have high-flying plans and are eager to turn them into reality. We have started devising a new learning management system (LMS) to ease all staff training processes. The new LMS will enable us to create new courses and control the existing ones in a less time- and resource-intensive way. In addition, it will make the new employees' adaptation process transparent and easy to track. We expect that the new system will be implemented in the next few months."
We welcome Denis onboard! Auriga recognizes education as a critical building block of any nation and considers it a priority area for its CSR activities. We believe that support for quality education is the best investment in community economic development. Areas in which we apply our best efforts include contributing to Russian IT education, adjusting national standards following the global benchmarks, increasing teaching quality and enriching teachers' experiences, and improving access to technology in education. The Auriga Training Center is at the very core of these processes.
The Auriga Training Center was launched in November 2005 on the campus of Moscow State University and had been running and expanding to new locations ever since. Today, it provides educational courses and helps with the certification of Auriga's engineers to meet customer's project requirements for specific skills and technology stacks. The Training Center also offers senior students, graduates, and postgraduates advanced IT training and hands-on experience in top-notch technologies utilizing our virtual educational initiative called A-training. In addition, the Training Center offers training programs on language proficiency, soft skills, corporate processes, and procedures and business courses for all company employees. In 2020, it delivered >100 courses for several hundred learners.