CASE STUDY
Blockchain e-Learning Solution

Scope
A long standing Auriga's client – an e-learning vendor – hired our team to empower its flagship solution with blockchain smart contracts and secure payment/student certification features to gain new markets.

Projects Highlights
Smart contracts layer developed.
Security audit and ICO preparation.
Web-admin panel developed.
iOS app for students developed.
100% Truffle tests coverage to ensure security.

Achieved Benefits
Secure, fast and convenient payment with tokens for courses and educational content.
Students obtain valid, encrypted and unique certificates in one click.
Simplification of payment process and certification.
Technologies
JavaScript  ·  Ethereum  ·  Solidity
Truffle  ·  Node.js  ·  PostgreSQL  ·  iOS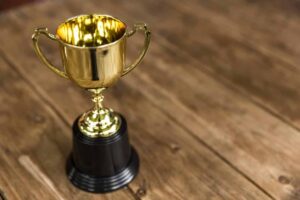 Auriga Recognized Again in Global Outsourcing 100® Ranking
Auriga, a US-based expert software R&D and IT outsourcing services provider, has made the 2018 Global Outsourcing 100® list of the International Association of Outsourcing
Auriga Unveils Embedded Software Testing Trends
Embedded software is everywhere – from ordinary home appliances like dishwashers and microwave ovens to sophisticated medical devices, automotive engines, and flight control guidance systems....