CASE STUDY
Blockchain Solution for HR Workflow System

Scope
A large national industrial corporation hired Auriga to participate in empowering internal HR workflow system with automated criminal record check and degree diplomas verification functionality using innovative blockchain technologies.

Projects Highlights
Blockchain backend module developed.
Smart contract layer in solidity developed.
Private keys (tokens) generation algorithm developed.
Integration with state criminal records system.
Integration with state-wide degree certificates DB system.

Achieved Benefits
Significant workflow automation and time-saving solution.
Safe and secure criminal check and certificates/ diploma process verification.
Data processed according to local and state legal requirements.
Technologies
Java  ·  Spring  ·  Ethereum
Solidity  ·  Truffle  ·  PostgreSQL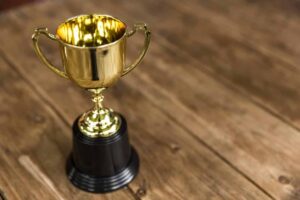 Auriga Recognized Again in Global Outsourcing 100® Ranking
Auriga, a US-based expert software R&D and IT outsourcing services provider, has made the 2018 Global Outsourcing 100® list of the International Association of Outsourcing
Auriga Unveils Embedded Software Testing Trends
Embedded software is everywhere – from ordinary home appliances like dishwashers and microwave ovens to sophisticated medical devices, automotive engines, and flight control guidance systems....