CASE STUDY
Cloud Storage for Energy Efficiency Audit Solution

Scope
US-based energy saving company tasked Auriga to build a cloud-based data warehouse optimized for analytics and scalability.

Projects Highlights
EC2 deployed to host virtual servers for web-services, apps.
S3 to store the content.
SQS as a message queuing service. 
SNS for push-up notifications and message exchange.
Amazon RDS to operate and scale relational DB (Oracle).
ElastiCache for data cache processing (temporary storage).
CloudWatch for monitoring and logging cloud resources.

Achieved Benefits
Reliable, scalable and secure storage of all types of data to cover the entire audit process.
Reduced the data propagation by 3x times and database access times 7-fold.
Instant automated environment deployment and configuration using CloudFormation.
Technologies
JavaScript  ·  Oracle
Amazon EC2, S3, SQS, SNS
Amazon RDS  ·  Redshift
ElastiCache  ·  CloudFormation
CloudWatch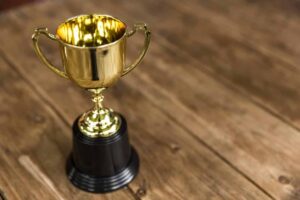 Auriga Recognized Again in Global Outsourcing 100® Ranking
Auriga, a US-based expert software R&D and IT outsourcing services provider, has made the 2018 Global Outsourcing 100® list of the International Association of Outsourcing
Auriga Unveils Embedded Software Testing Trends
Embedded software is everywhere – from ordinary home appliances like dishwashers and microwave ovens to sophisticated medical devices, automotive engines, and flight control guidance systems....