CASE STUDY
Hyperledger Fabric Supply Chain

Scope
A multinational automaker hired Auriga to develop and implement a supply chain based on Hyperledger Fabric to ensure fast, reliable and secure assets management and data exchange for automaker, 3PL, wholesale companies and dealer centers.

Projects Highlights
Business flow research, user cases, scenarios developed.
Web interface for reporting and administration developed.
REST interface for data exchange implemented.
Integration with 3rd party DBs and document management systems.

Achieved Benefits
Ability to track vehicle, its history of sales and shipment using VIN shortly after data is loaded to the blockchain.
Advanced reporting and risk management.
Technologies
Hyperledger Fabric  ·  Java  ·  Spring
Golang  ·  Angular  ·  Docker  ·  Kafka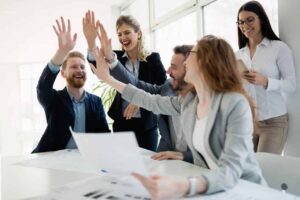 Auriga's Year in Review: Five Biggest Milestones of 2018
The year is quickly coming to an end, and 2019 is about to start. There is always something magical about the start of a new