Scope
A major US-based vehicle manufacturer hired Auriga to design and develop a set of mobile apps to serve as additional in-car HUD to gather and analyze some efficiency metrics for theу running vehicle.

Projects Highlights
Architecture design.
GPS-tracking and auto-location.
Integration with Google maps.
Web-services developed for visualized reporting on speed, distance traveled, average/ best times and engine power.
Amazon AWS deployment and testing.
Store and reproduce the track routes and main parameters for analyze and compare.
Functional testing.

Achieved Benefits
Full stack of development services: embedded, mobile apps, web-services, low-level Internet protocols/security/tunneling expertise.
Useful tool for service technicians for reproducing drivability problems seen only in running car.
Vivid and realistic data for car owners to optimize vehicle performance on the road.
Technologies
C++ · Java · Flex · Android SDK · Glassfish · MySQL · Amazon AWS · CAN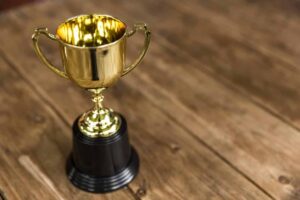 Auriga Recognized Again in Global Outsourcing 100® Ranking
Auriga, a US-based expert software R&D and IT outsourcing services provider, has made the 2018 Global Outsourcing 100® list of the International Association of Outsourcing
Auriga Unveils Embedded Software Testing Trends
Embedded software is everywhere – from ordinary home appliances like dishwashers and microwave ovens to sophisticated medical devices, automotive engines, and flight control guidance systems....