CASE STUDY
Prescriptions Adherence Monitoring System

Scope
US-based healthcare innovative start-up tasked Auriga to develop an automated remote monitoring system to enable outpatients to adhere to their prescription schedule.

Projects Highlights
Designed highly available and fault-tolerant micro-services architecture.
Integrated with 3rd party systems for notifications delivery: SMS, Email, Phone calls.
Implemented customizable reports generation.
Developed server, web and mobile applications.

Achieved Benefits
Improved adherence to prescribed medicine and therapy.
Faster healing and patients' satisfaction.
Decreased treatment overhead/reconciliation costs.
Technologies
ASP.NET  ·  WCF  ·  MS SQL
MS Azure Cloud  ·  SendGrid
Twilio  ·  Android  ·  iOS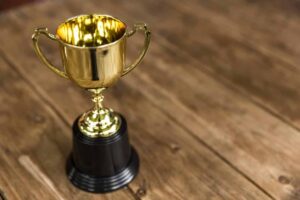 Auriga Recognized Again in Global Outsourcing 100® Ranking
Auriga, a US-based expert software R&D and IT outsourcing services provider, has made the 2018 Global Outsourcing 100® list of the International Association of Outsourcing
Auriga Unveils Embedded Software Testing Trends
Embedded software is everywhere – from ordinary home appliances like dishwashers and microwave ovens to sophisticated medical devices, automotive engines, and flight control guidance systems....