Scope
Auriga was contracted to set up an automatic report generation in SugarCRM and delivery to certain e-mail addresses, with a pre-defined regularity.

Projects Highlights
Auto-sent emails to the top management and opportunity owners.
Customized reports features.
Automated reporting on weekly/monthly/quarterly basis.
Automated highlighting mechanism.
Smart search and filtering functionality implemented.
Enhanced visualization tools: tables, graphs, charts.

Achieved Benefits
Workload decreased twofold.
Clear up-to-date insights on sales dynamics.
Vast customization options to get essential data for meetings and decision making.
Technologies
SugarCRM ·  PHP ·  Transact SQL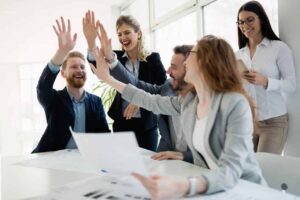 Auriga's Year in Review: Five Biggest Milestones of 2018
The year is quickly coming to an end, and 2019 is about to start. There is always something magical about the start of a new