Auriga Baltics, Auriga's engineering center in Vilnius (Lithuania), is currently implementing a project funded by the European Social Fund "Employee Training and Improvement of Specific Competencies," Project Code No. 09.4.3-ESFA-T-846-01-0109.
The project's aim is to improve the qualification, knowledge, and skills of existing and newly recruited employees of Auriga Baltics. The training presented in the project is directly related to the work done by employees and is intended to advance their specific competencies and skills, such as their knowledge of the different programming languages (C/C++, Python, Java, etc.) used in the company's projects. The goal is to attract 150 employees to attend the training during the project's period, and we plan to have completed the project by November 9, 2021.
Sergey Berezko, the Head of Auriga's European branch, commented on this initiative:
Innovation, experience, and continuous education are essential to ensure the high quality of the software development services we provide to our clients from all over the world. We find it highly important to provide opportunities for our employees to develop their professional potential to the full and we are grateful to the European Social Fund for supporting us in our endeavors to invest in our people—for their own growth, for the benefit of our customers, and for the good of the communities in which we live.
About the European Social Fund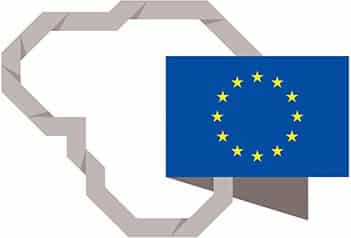 The European Social Fund (ESF) is Europe's main instrument for promoting employment and social inclusion. In recent years, EU investments that have been used to increase workers' qualifications and improve access to employment have significantly contributed to employment quality and, consequently, the quality of life in Lithuania.
About Auriga Baltics
Auriga Baltics, which is Auriga's engineering center in Vilnius, Lithuania, covers all aspects of software product engineering for a broad range of knowledge areas, from embedded and mobile software to enterprise and web apps to IoT and Big Data solutions. Moreover, the company has accumulated extensive experience of setting up and running embedded device development and testing labs. Auriga Baltics' customer list includes global leaders in medical device manufacturing.