TELECOM INDUSTRY SOLUTIONS
Software product customization, infrastructure management and systems integration for telecom ISVs, landline & mobile carriers, VoIP & broadcasting providers.

Communication, switching, management SBCs and other hardware. PICMG standards and platforms: AdvancedTCA, AdvancedMC, MicroTCA, CompactTCA, CompactPCI. Hot-swap and High Availability solutions. Industrial buses and switching fabrics. Network protocol stacks, drivers and BSPs.

CT, VoIP, IPTV, digital video broadcasting. Customized SIP-clients. Traffic monitoring, DRM and security solutions.

Subscriptions management, billing, payment systems. CRM, self-service apps, corporate portals. Data analysis and reporting

Digital transformation: mobile apps, cloud migration, IoT, Big Data, DevOps, messaging solutions. Digital media streaming, telepresence, voice recognition. Location-based services, telematics, telemetry.
Embedded Expertise
Auriga encompasses 27+ years of embedded and system-level software development for such large multinational corporations such as IBM, Draeger, Chrysler, and many others. We offer sophisticated and flexible solutions tailored to meet stringent telecom requirements.
Value-Added Services
To attract new customers and win the loyalty of the existing users, telecom companies, mobile carriers, and digital media providers should constantly widen update offers and enrich users' experience. Auriga, with its wide array of digitalization and value-added services, is here to help boost your sales.
Industry Standards
The Auriga team participates in the standardization process driven by PCI Industrial Computers Manufacturers Group (PICMG) on behalf of our clients and is well-known for its knowledge and creative mindset.
Experience
We've been delivering projects for telecom companies such as Pigeon Point Systems, Dialogic, and Motorola since the 1990s. Auriga has been featured in the Top-10 Best Rising Stars in Telecommunications by IAOP(c). Hot Swap Kit, created by Auriga, was licensed by Microsoft Corp. for inclusion in Windows XP Embedded.
Operating Systems
UNIX
RTOS
Linux, Embedded Linux
VxWorks
LynxOS
Windows, Win Embedded
iOS
Android
Tizen
Windows Phone
Processor Support
PowerPC
Intel x86
ARM and XScale
MIPS
SPARC, Ultrasparc III
SuperH
FPGA: Virtex, Spartan
Intel VT-x technology
HW platforms
PCI, VME, PCI Express
CompactPCI, AdvancedTCA,
MicroTCA, AdvancedMC
CAN, EtherCAT, IPMI, I2C, SPI,
MIL-STD-1553,
UART, RS-232, USB
IDE
SCSI, iSCSI, FibreChannel
MTD devices
Interfaces, protocols
WiFi, Bluetooth
GSM, GPRS, EDGE, UMTS, CDMA
GPS, GLONASS
Ethernet, ATM, T1/E1
IP, TCP, UDP, SCTP, SCCP, TCAP, SIGTRAN, SS7,
MGCP, H.323, RTP/RTCP, RTSP, SIP
CTI and VoIP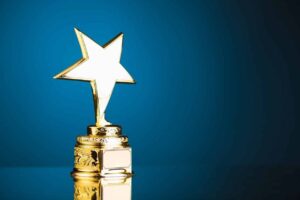 Auriga Among Top Companies for Innovation and Customer Experience
Auriga, an expert software R&D and IT outsourcing services provider, has once again earned its place among the most innovative, responsible, and dedicated outsourcing companies
Auriga Launches New Website
Auriga is pleased to announce the release of our freshly redesigned corporate website! A completely new design, a clear presentation of the company's expertise, an...
World's #1 software engineering outsourcing provider:
fully-managed dedicated teams and projects;
new software development, sustaining engineering, software testing