TELECOM INDUSTRY SOLUTIONS
Software product customization, infrastructure management and systems integration for telecom ISVs, landline & mobile carriers, VoIP & broadcasting providers.

Communication, switching, management SBCs and other hardware. PICMG standards and platforms: AdvancedTCA, AdvancedMC, MicroTCA, CompactTCA, CompactPCI. Hot Swap and High Availability solutions. Industrial buses and switching fabrics. Network protocol stacks, drivers and BSPs.

CT, VoIP, IPTV, Digital Video Broadcasting systems. Customized SIP-clients. Traffic monitoring, DRM and Security Solutions.

Subscriptions management, billing, payment systems. CRM, self-service apps, corporate portals. Data analysis and reporting

Digital transformation: mobile apps, cloud migration, IoT, Big Data, DevOps, Messaging Solutions. Digital media streaming, telepresence, voice recognition. Location-based services, telematics, telemetry.
Software Development
Maintenance and Support
Product Customization
Architecture Design and Prototyping
Testing, Verification and Validation
Integration and Interoperability
Operating Systems
UNIX
RTOS
Linux, Embedded Linux
VxWorks
LynxOS
Windows, Win Embedded
iOS
Android
Tizen
Windows Phone
Processor Support
PowerPC
Intel x86
ARM and XScale
MIPS
SPARC, Ultrasparc III
SuperH
FPGA: Virtex, Spartan
Intel VT-x technology
HW platforms
PCI, VME, PCI Express
CompactPCI, AdvancedTCA,
MicroTCA, AdvancedMC
CAN, EtherCAT, IPMI, I2C, SPI,
MIL-STD-1553,
UART, RS-232, USB
IDE
SCSI, iSCSI, FibreChannel
MTD devices
Interfaces, protocols
WiFi, Bluetooth
GSM, GPRS, EDGE, UMTS, CDMA
GPS, GLONASS
Ethernet, ATM, T1/E1
IP, TCP, UDP, SCTP, SCCP, TCAP, SIGTRAN, SS7,
MGCP, H.323, RTP/RTCP, RTSP, SIP
CTI and VoIP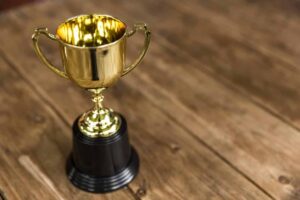 Auriga Recognized Again in Global Outsourcing 100® Ranking
Auriga, a US-based expert software R&D and IT outsourcing services provider, has made the 2018 Global Outsourcing 100® list of the International Association of Outsourcing
Auriga Unveils Embedded Software Testing Trends
Embedded software is everywhere – from ordinary home appliances like dishwashers and microwave ovens to sophisticated medical devices, automotive engines, and flight control guidance systems....
World's #1 software engineering outsourcing provider:
fully-managed dedicated teams and projects;
new software development, sustaining engineering, software testing