Interoperability
Auriga enriches automotive vendors with interoperability support to connect a car with a wide variety of systems, applications and devices.
Security
Connected cars need a new approach for security. Auriga offers solutions for securing vehicle data and OTA updates for connected car applications.
Safety
With 28+ years' experience of software development and testing in mission-critical domains, Auriga delivers safe and reliable automotive software.
Chrysler Group Provider
Since 2011 Auriga works for Chrysler Group on development of automotive diagnostic and telematics reporting software and a variety of other projects.
Operating Systems
Windows
Linux
OS X
Android
iOS
Windows Phone
RTOS
Processors
PowerPC
Intel x86
ARM and XScale
MIPS
Interoperability
CAN, CAN FD, CAN PN
LIN, MOST, FlexRay
AWAVE stack
LVDS
Networking
Ethernet
TCP, IPv4, IPv6
WiFi, BlueTooth,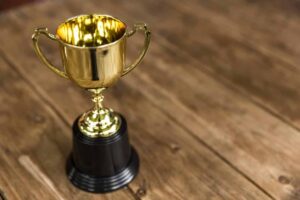 Auriga Makes The Best of The Global Outsourcing 100® List
Auriga, a US-based expert software R&D and IT outsourcing services provider, is proud to announce that it has made The Best of The Global Outsourcing
Auriga Announces New CEO
Auriga, a US-based software R&D outsourcing services provider, is pleased to announce the appointment of Vyacheslav Vanyulin as its CEO. Mr. Vanyulin is an accomplished...
World's #1 software engineering outsourcing provider:
fully-managed dedicated teams and projects;
new software development, sustaining engineering, software testing