March 13th, Woburn, MA – Auriga, a renowned provider of technology solutions, participated in the Mobile World Congress (MWC) 2023 held in Barcelona, Spain. As the world's largest mobile technology event, MWC 2023 featured cutting-edge trends and technologies in the industry. The event served as a platform for leading tech companies, experts, and innovators to share their insights on the future of mobile technology. With thousands of attendees from diverse industries, Auriga experts leveraged this opportunity to connect with prospects and gain valuable insights into emerging trends and technologies.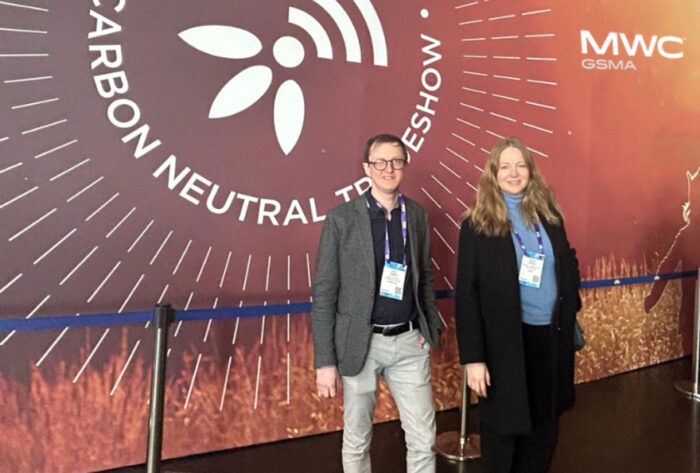 Here are some of the key takeaways from MWC 2023:
5G is Taking Center Stage
As 5G networks continue to roll out across the world, it's clear that this technology is the future of mobile communication. At MWC 2023, there was an array of demonstrations showcasing the capabilities of 5G technology. Companies are developing new generation of hardware and software platforms for 5G, and it's clear that this technology will have a significant impact on the industry.
Universal Network API and Open APIs Going Unifying
The Universal Network API was a hot topic at MWC 2023, and its impact on the industry cannot be overstated. With the advent of 5G and the Internet of Things (IoT), there is a growing need for a universal API that provides developers with unified access to operating networks. This development will open up a new era of innovation, enabling developers to create applications that can run on any network, anywhere in the world. Open APIs are also becoming universal, enabling developers to access a wide range of services and data across different networks and devices.
AI is a Game-Changer
Artificial intelligence (AI) is changing the mobile industry. With the ability to analyze vast amounts of data quickly and accurately, AI is being used to develop applications that can improve the user experience, enhance security, and streamline business processes. At MWC 2023, companies showcased new AI-based applications that could revolutionize the way we use mobile devices.
Digital Twins for Modeling Processes and Supply Chains
Digital twins, or simulation models of physical systems, are increasingly being used to model complex processes and supply chains in the mobile industry. This technology is enabling companies to optimize their operations, reduce costs, and improve efficiency by simulating real-world scenarios and identifying potential problems before they occur.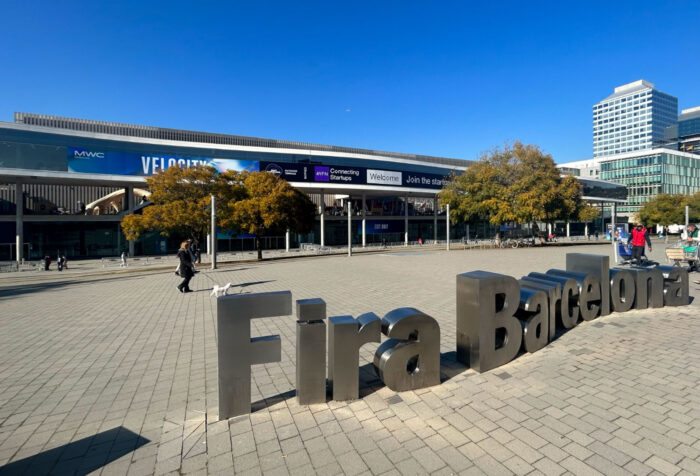 IoT is Growing in Importance
The Internet of Things (IoT) is continuing to grow in importance in the mobile industry. The ability to connect devices and generate data streams is creating new opportunities for businesses to streamline operations, reduce costs, and enhance the user experience. At MWC 2023, there were several demonstrations of IoT devices, including smart homes, wearable devices, and connected cars.
Cloud-Based Remote Editing Systems
Cloud-based remote editing systems are also emerging as a major trend in the mobile industry. With the growth of remote work and the need for real-time collaboration, these systems are becoming increasingly important for content creators and editors who need to work together on large projects from different locations.
Cloud Payment, VR, and the Metaverse
Cloud payment, virtual reality (VR), and the metaverse were among the other key trends at MWC 2023. Cloud payment is becoming more prevalent, making it easier for users to make payments using their mobile devices. VR is also gaining traction, particularly in the gaming industry, while the metaverse is emerging as a new frontier for socializing, gaming, virtual commerce, education, and even remote work and collaboration, merging the physical and digital worlds.
Auriga's wide-ranging expertise in embedded systems, data science, IoT, and mobile app development positions us to provide innovative solutions for companies across various industries. Our commitment to staying up-to-date with emerging trends ensures that our clients remain ahead of the curve. We invite you to reach out to our team of tech experts to discuss your next project and explore how we can help you achieve your business goals.
About Mobile World Congress 2023
The Mobile World Congress (MWC) is the world's largest mobile event organized by the GSMA. This year it attracted over 88,500 in-person attendees from 202 countries and territories. With more than 2,400 exhibitors, sponsors, and partners, MWC featured over 1,000 speakers, including over 40% keynote speakers from adjacent industries and more than 40% of female keynote speakers who shared insights and discussed emerging trends in the mobile ecosystem. Over half of the attendees hold director-level positions or above, with 21% being C-suite and 26% female. The GSMA Ministerial Programme attracts delegations from over 150 countries, nearly 70 ministers, and over 100 heads of regulatory authorities. This year MWC also featured the 4YFN start-up event, which welcomed almost 800 exhibitors, more than 375 speakers, and over 250 pitching sessions. In addition, MWC facilitated thousands of daily networking meetings through its app and attracts millions of unique viewers to its keynote sessions on MWC Barcelona, Mobile World Live, and partner platforms. Based on pre-event forecasts, the GSMA expects MWC Barcelona 2023 to generate €350 million of economic impact and create 7,400 part-time jobs in the city of Barcelona, with the actual figures expected to exceed the forecast.
About GSMA
The GSMA (gsma.com) is a global organisation unifying the mobile ecosystem to discover, develop and deliver innovation foundational to positive business environments and societal change. Our vision is to unlock the full power of connectivity so that people, industry, and society thrive. Representing mobile operators and organisations across the mobile ecosystem and adjacent industries, the GSMA delivers for its members across three broad pillars: Connectivity for Good, Industry Services and Solutions, and Outreach. This activity includes advancing policy, tackling today's biggest societal challenges, underpinning the technology and interoperability that make mobile work, and providing the world's largest platform to convene the mobile ecosystem at the MWC and M360 series of events.