Scope
A multinational pharmaceutical company hired Auriga to develop an automated system providing 3600 support for marketing activities to be implemented in branches and offices worldwide.

Projects Highlights
Modular structure logically separating functionality.
Integration with external Customer's data sources – DMS, accounting system, etc.
Easily extendable and safe server architecture.
Extended functionality for marketing research and analysis.
Dashboards, reports, graphs, visualization.
Iterative approach and short release cycles.

Achieved Benefits
Entire workflow automation for the strategic planning, assigning budget, approving, reporting and analysis.
Providing support to different types of activities: sales deals (state-wide/regional/local), promotions, conferences, events, advertising, clinical/market research.
Technologies
C#  ·  Angular JS  ·  .Net
Entity Framework
Workflow Foundation
RESTFull  ·  Stateless
MS SQL  ·  MySQL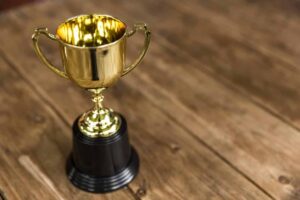 Auriga Makes The Best of The Global Outsourcing 100® List
Auriga, a US-based expert software R&D and IT outsourcing services provider, is proud to announce that it has made The Best of The Global Outsourcing
Auriga Announces New CEO
Auriga, a US-based software R&D outsourcing services provider, is pleased to announce the appointment of Vyacheslav Vanyulin as its CEO. Mr. Vanyulin is an accomplished...