Auriga implements the best embedded development practices for telematics and backend automotive solutions, state-of-the-art remote and onboard diagnostics data collection systems, Electronic Control Units (ECU) development, power consumption optimization and more.

Auriga enables sensor-driven data for enhancing connectivity and interoperability for the connected cars and empowers it with intelligent embedded vehicle platforms and connected navigation solutions.

Advanced media apps, ground breaking driver's assistance solutions, smart infotainment systems, and efficiency metrics collection make driving safe and fun.

Full stack of Amazon and MS Azure development, migration, integration and optimization services makes it possible to manage large volumes of data in a smooth, reliable and efficient way.

Processing and analyzing data from LiDAR, radar, in-vehicle diagnostic pods, image processing and machine learning algorithms for real-time decision making for drivers and connected fleet management.
Testing of embedded systems
Quality, safety and reliability is crucial for automotive. Auriga's ISTQB certified engineers offer a set of testing services on every stage of the project, dedicated test labs and a mature experience in embedded systems hidden pitfalls.
Interoperability and Protocols
With its expertise in telecom, mobile and embedded domains Auriga enriches automotive vendors with in-depth protocols support for media/data exchange, voice codecs, instant messaging, geopositioning, VoIP, secured remote control, wireless remote software updates, vehicle health monitoring, fleet management, etc.
Tailored Approach
For the cost-sensitive automotive domain time is money. So, we at Auriga not only adopt best software development practices, approaches, and technologies, but tailor them to the unique requirements of the project.
Chrysler Group Provider
Since 2011 Auriga works for Chrysler Group on development of automotive diagnostic and telematics reporting software and a variety of other projects.
Operating Systems
Windows
Linux
OS X
Android
iOS
Windows Phone
RTOS
Processors
PowerPC
Intel x86
ARM and XScale
MIPS
Interoperability
CAN, CAN FD, CAN PN
LIN, MOST, FlexRay
AWAVE stack
LVDS
Networking
Ethernet
TCP, IPv4, IPv6
WiFi, BlueTooth,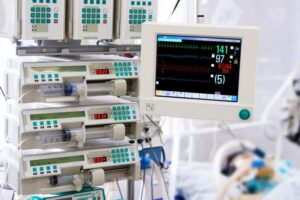 Auriga Receives 5.0 Review on Clutch from Medical Device Company
Medical device software development and testing has been a top priority for Auriga for nearly 17 years. Over 250 engineers engaged in medical projects, eight
World's #1 software engineering outsourcing provider:
fully-managed dedicated teams and projects;
new software development, sustaining engineering, software testing