Scope
A major US-based vehicle manufacturer hired Auriga to provide enhancement for a device aimed at wireless collection of various data from a large fleet vehicle line-up for analysis and dealership service maintenance.

Projects Highlights
New version of wireless driver stack developed and ported.
Advanced EHCI/USB and USB hub control features developed and implemented.
Custom USB driver module hot-plugging system.
Power saving modes/ hibernation implemented.
System boot-up time optimized.
System real-time (interrupt) response optimized.
USB/GSM Modem driver.
Sustaining/maintenance/bug fixing.

Achieved Benefits
Automatically collects VIN, odometer, DTCs, Tire Pressure, and checks for new SW updates in minutes.
Performs 360° digital walk-around inspection and provides technician service history of the vehicle .
Technologies
Linux  ·  CAN
GNU Toolchain (Gcc, etc.)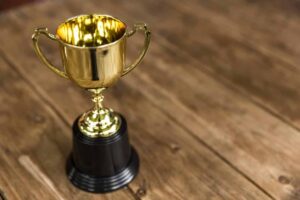 Auriga Recognized Again in Global Outsourcing 100® Ranking
Auriga, a US-based expert software R&D and IT outsourcing services provider, has made the 2018 Global Outsourcing 100® list of the International Association of Outsourcing
Auriga Unveils Embedded Software Testing Trends
Embedded software is everywhere – from ordinary home appliances like dishwashers and microwave ovens to sophisticated medical devices, automotive engines, and flight control guidance systems....