CASE STUDY
Wireless Efficiency Metricts Solution

Scope
A US automotive leader hired Auriga to develop a wireless efficiency metrics software solution to enhance its diagnostics suite with aggregated issues data specific to running vehicles.

Projects Highlights
Auto-start at ignition.
Embedded software on the in-car CAN module updated to provide access to the required metrics data for authorized mobile devices.
GPS/GLONASS data reading algorithm with customizable refresh rate (1-5 sec).
File the tracking data for main metrics and location.
GSM module for data transfer.
Cloud storage integration.
Google Maps integration.
Gantt visualization charts.

Achieved Benefits
Provides service technicians with real-time information on the issues reproduces only on running vehicles.
Benchmark data (time, temperature, battery charge, tire pressure, speedometer/ odometer readings, etc.) acquired and recorded for analysis.
Customizable reports on routes up to five days duration.
Data mining for route conditions analysis.
Technologies
CAN  ·  USB 3.0  ·  Amazon AWS
Redis  ·  MySQL  ·  Java  ·  Linux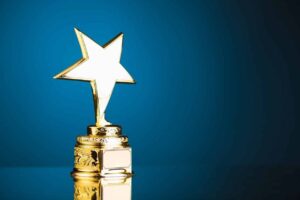 Auriga Named a 2019 Global Leader by Clutch
A new study predicts that 20 billion devices will be connected to the IoT by 2020. At Auriga, we offer a wide range of services, including software
Auriga Attends Intel Experience Day 2019
Intel Experience Day 2019, organized by Intel, one of the major innovative hardware and technology corporations worldwide, took place in Moscow at the end of...
Auriga Presents at Digitalization 2019 Forum
The second Digitalization Forum took place at Lomonosov Moscow State University, Moscow, Russia, at the end of October. The forum gathered together Russian and international...