As a trusted expert in cloud services for mobile service providers, Auriga delivers efficient solutions designed to help your company maximize performance in today's competitive marketplace.

Our cloud services for healthcare are designed to help you maintain operational efficiency, manage patient records and control costs, while providing security and delivering outstanding care.

With cloud, Auriga helps automotive companies accelerate time to market, boost innovations, enhance customer experiences, and capitalize on a top-notch connected vehicle technology.

Auriga's cloud solutions for the media domain allow extending traditional business models, embracing new distribution platforms, facilitating analytics, increasing revenue, and more.
Full Cycle Development
Auriga offers a full range of custom cloud development, migration, integration, deployment, and optimization services, using the most cutting-edge technologies and tools.
SaaS Implementation
Leveraging cloud services, Auriga develops SaaS-based software products to deliver our customers the highest level of performance, availability, and scalability.
Deployment Models
Auriga engineering teams work with public, private and hybrid cloud environments, depending on which is most appropriate for your project needs and requirements.
Safety and Security
One of the most important aspects of adopting any cloud infrastructure is making sure it is secure and safe. Our experts know how to protect your sensitive data.
Cloud stacks
Amazon AWS
OpenStack
MS Azure
CUDA
Relational DB
MS SQL Server
Oracle DB
DB2
Sybase
MySQL
PostgreSQL
NoSQL DB & map-reduce services
DynamoDB
MongoDB
Redis
Cassandra
Hadoop
Spark
Storm
OracleXDB
Aerospike
Amazon RedShift
Frameworks & components
MS Integration Services
Clover ETL
Oracle SQL Loader
Mondrian Kettle
Docker, CoreOS
Mesos, DCOS tools
Kibana, GraphX
Elastic search
OLAP: JasperBI, Qlik, Pentaho
Data protocols
MQTT
XMPP
AMQP
REST
Websocket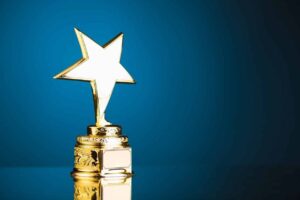 Auriga Named a 2019 Global Leader by Clutch
A new study predicts that 20 billion devices will be connected to the IoT by 2020. At Auriga, we offer a wide range of services, including software
Auriga Attends Intel Experience Day 2019
Intel Experience Day 2019, organized by Intel, one of the major innovative hardware and technology corporations worldwide, took place in Moscow at the end of...
Auriga Presents at Digitalization 2019 Forum
The second Digitalization Forum took place at Lomonosov Moscow State University, Moscow, Russia, at the end of October. The forum gathered together Russian and international...
World's #1 software engineering outsourcing provider:
fully-managed dedicated teams and projects;
new software development, sustaining engineering, software testing