CASE STUDY
Enterprise Network Traffic Analysis Tool

Scope
US-based enterprise data security provider tasked Auriga to develop an Amazon AWS compatible tool with enriched GUI for enterprise Big Data network traffic analysis.

Projects Highlights
REST API development.
Proprietary Java UI visualization tool development.
Traffic volume timelines, diagrams, graphs, maps implementation.
Geotagged data processing, filtering by country, mapping development.
Sessions list with ability to filter it by date, size, IP.
User activity in terms of file transfers.

Achieved Benefits
Amazon AWS tailored architecture design for a high-load (up to 5TB/daily) distributed enterprise solution.
Pcap files processing and payload reconstruction for enhanced malware detection.
Real-time data streaming and analysis.
User-friendly intuitive dashboards and datamarts for user stories.
Technologies
AWS  ·  Java  ·  Apache Hive
Apache Spark  ·  Apache Cassandra
Elastic search  ·  Hadoop HDFS
PCAP dumps  ·  REST API
Bootstrap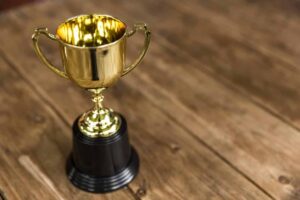 Auriga Recognized Again in Global Outsourcing 100® Ranking
Auriga, a US-based expert software R&D and IT outsourcing services provider, has made the 2018 Global Outsourcing 100® list of the International Association of Outsourcing
Auriga Unveils Embedded Software Testing Trends
Embedded software is everywhere – from ordinary home appliances like dishwashers and microwave ovens to sophisticated medical devices, automotive engines, and flight control guidance systems....