Scope
A leader in the smartphone industry tasked Auriga to develop a prototype for the first-of-a-kind smart video streaming app that adjusts to the channel throughput and end device specifications (screen size) on the fly.

Projects Highlights
Amazon S3, EC2, and Elastic Balancer used for file storage, playback, and scalability.
Real-time FLV/H.264 with MP3, AAC encoding.
Flexible performance scaling.
Smart and flexible cache.
Fail-safe operation: external watchdog and internal status monitoring; safe restart on failure.

Achieved Benefits
Prototype delivered in very short terms (2 months).
Developed prototype became a commercial TV-on demand solution distributed with the Customer's flagship device.
iOS, Android, and Web clients support implemented.
Technologies
Linux  ·  C/C++  ·  HTTP, RTSP
H.264 (ffmpeg), FLV, MP4
Amazon EC2  ·  Amazon S3
Amazon Elastic Balancer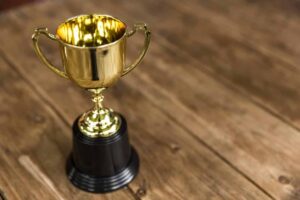 Auriga Recognized Again in Global Outsourcing 100® Ranking
Auriga, a US-based expert software R&D and IT outsourcing services provider, has made the 2018 Global Outsourcing 100® list of the International Association of Outsourcing
Auriga Unveils Embedded Software Testing Trends
Embedded software is everywhere – from ordinary home appliances like dishwashers and microwave ovens to sophisticated medical devices, automotive engines, and flight control guidance systems....