Scope
An innovative start-up specializing in mobile and augmented reality (AR) apps development tasked Auriga to develop an image recognition system to be used as a smart context search tool for image data for marketing and e-commerce purposes.

Projects Highlights
3-tier distributed architecture: mobile app, back end to handle image recognition, SQL Server Helper scripts.
Image classification, matching and segmentation.
Instance distribution management system and load balancer implementation.
Aerospike as a NoSQL data storage (~1mln images).
Work protocol implementation on top of TCP, UDP.
Unit, functional and integration testing.

Achieved Benefits
Full cycle of code refactoring of the initial app and deployment in Amazon AWS.
Precise real-time image classification, matching and segmentation using SVM, Chamfer Matching, and GrabCut algorithms.
Database significant performance optimization, including cluster mode and in-memory mode configuration and adaptation.
Technologies
С++  ·  Java  ·  AWS
Apache Storm  ·  Redis
Zookeeper  ·  Aerospike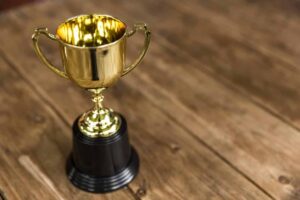 Auriga Recognized Again in Global Outsourcing 100® Ranking
Auriga, a US-based expert software R&D and IT outsourcing services provider, has made the 2018 Global Outsourcing 100® list of the International Association of Outsourcing
Auriga Unveils Embedded Software Testing Trends
Embedded software is everywhere – from ordinary home appliances like dishwashers and microwave ovens to sophisticated medical devices, automotive engines, and flight control guidance systems....