Scope
A global telecom leader in cooperation with PICMG committee challenged Auriga with development of an AdvancedTCA Shelf Manager - the intellectual part of modern telecommunication chassis.

Projects Highlights
Shelf manager based on embedded Linux distribution running on a number of ARM-based telecom boards.
Compliance with PICMG 3.x and IMPI standards.
Implementing a rich set of access protocols: console, RMCP, SNMP, HTTP.
Redundancy, hot swap and high-availability support with on-board CPLD assist.
Automated test framework and suite developed.

Achieved Benefits
The first (and the leading since) implementation of PICMG 3.x standard-based shelf manager.
Several generations of shelf management hardware modules post-release support and maintenance.
Developed test suite was used as base of PICMG-approved interoperability testing suite.
Technologies
Embedded ARM  ·  Linux
IMPI, I2C, SMBUS  ·  SNMP, HTTP
AdvancedTCA  ·  CPLD assisted redundancy / hot-swap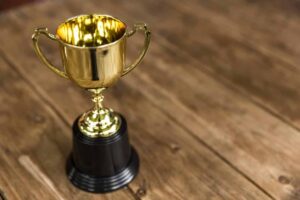 Auriga Recognized Again in Global Outsourcing 100® Ranking
Auriga, a US-based expert software R&D and IT outsourcing services provider, has made the 2018 Global Outsourcing 100® list of the International Association of Outsourcing
Auriga Unveils Embedded Software Testing Trends
Embedded software is everywhere – from ordinary home appliances like dishwashers and microwave ovens to sophisticated medical devices, automotive engines, and flight control guidance systems....