CASE STUDY
Infusion System Simulator

Scope
Auriga developed a fully functional simulation system to serve as the evaluation platform for new features for the Customer's smart infusion pump product line.

Projects Highlights
Model-View-Controller (MVC) based architecture.
Qt-based GUI fully simulating the original pump display.
HW layer simulation (timers, file system, motor, events).
Source code portability to main OS platforms.
Set of shell scripts developed to build, test, deploy and launch the app.

Achieved Benefits
Input the collected feedback from end-users without effort.
Evaluate and test new features on fly.
Supervise system behavior and GUI changes in real-time mode.
Our customer significantly cut the development costs and reduced time-to-market for his new products.
Technologies
Windows  ·  Ubuntu
Linux (custom distr.)  ·  Qt
Bare metal (OS-less app)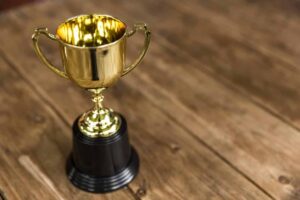 Auriga Recognized Again in Global Outsourcing 100® Ranking
Auriga, a US-based expert software R&D and IT outsourcing services provider, has made the 2018 Global Outsourcing 100® list of the International Association of Outsourcing
Auriga Unveils Embedded Software Testing Trends
Embedded software is everywhere – from ordinary home appliances like dishwashers and microwave ovens to sophisticated medical devices, automotive engines, and flight control guidance systems....