Scope
A large telecom provider challenged Auriga's engineers to develop a new digital/analog wireless video/audio transmission system based on a new coding algorithm tolerant to the loss (distortion) of the fragments of the coded signal.

Projects Highlights
Compression and en/decoding algorithm developed.
System implemented on Linux OS for Xilinx Spartan-6 HW platform.
Digitizing of the input analog signal algorithm.
Audio signal receiving and encoding implementation.
Signal covering with an identification code.
Stream storing to the external memory by the coder.
Standard output video signal forming.

Achieved Benefits
Developed algorithms were implemented into the newly launched surveillance system with enhanced reliability and security.
The coding algorithm is consistent with the noise immunity requirements and the channel capacity.
Coherent picture displayed with error probability of 1%.
Response to motion with interference probability of 10%.
Technologies
Linux  ·  Xilinx Spartan-6  ·  codecs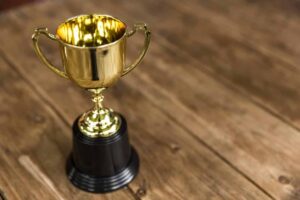 Auriga Recognized Again in Global Outsourcing 100® Ranking
Auriga, a US-based expert software R&D and IT outsourcing services provider, has made the 2018 Global Outsourcing 100® list of the International Association of Outsourcing
Auriga Unveils Embedded Software Testing Trends
Embedded software is everywhere – from ordinary home appliances like dishwashers and microwave ovens to sophisticated medical devices, automotive engines, and flight control guidance systems....