CASE STUDY
Medical Device Porting to Cortex M4

Scope
Major worldwide infusion pump systems manufacturer hired Auriga to port the infusion pump controlling application from a legacy platform (some of the components of it had reached end of life) to a modern ARM M4 platform, and to a new RTOS.

Projects Highlights
16-bit x86 CPU to 32-bit Cortex M4.
Legacy SMX to newer SMX on ARM.
Porting from x86 Assembler to ARM Assembler.
New compiler and tools to develop new build environment.
Legacy unit manual and automated tests executed.
Close-to-reality hardware prototype built.

Achieved Benefits
App source tree backward-compatibility with legacy build environment and expected performance provided.
RTOS specific portions ported to keep the same behavior.
A modern, energy-efficient solution developed fast and within a reasonable budget.
Technologies
Intel 80188  ·  ARM Cortex M4
GCC  ·  MS Visual Studio
ARM Assembler  ·  SMX RTOS
Robot Framework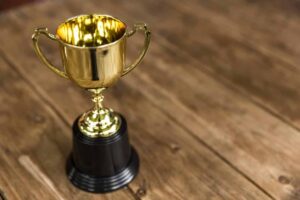 Auriga Recognized Again in Global Outsourcing 100® Ranking
Auriga, a US-based expert software R&D and IT outsourcing services provider, has made the 2018 Global Outsourcing 100® list of the International Association of Outsourcing
Auriga Unveils Embedded Software Testing Trends
Embedded software is everywhere – from ordinary home appliances like dishwashers and microwave ovens to sophisticated medical devices, automotive engines, and flight control guidance systems....