Scope
Worldwide silicon vendor tasked our team to develop numerous device models for Simics hardware simulation platform and provide the customer with level 2/3 Support without real HW prototype.

Projects Highlights
Enabling various software stacks on Simics virtual platforms.
Developing standalone peripheral devices' models for target system simulation.
Developing debug and other tools for Simics.
Custom system-level events support (i.e. event callback routines, memory access, pre-defined routines for system-level components and drivers).

Achieved Benefits
Development and testing before a real HW prototype is ready.
Fast custom builds of the needed platform models from various components (CPU, memory, etc.).
Code reverse execution to simplify software debugging significantly.
Technologies
C (DML)  ·  Eclipse  ·  gdb  ·  gcc
Python  ·  Simics scripts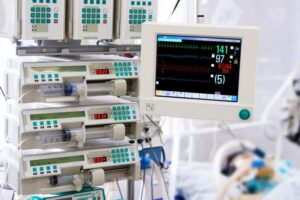 Auriga Receives 5.0 Review on Clutch from Medical Device Company
Medical device software development and testing has been a top priority for Auriga for nearly 17 years. Over 250 engineers engaged in medical projects, eight