Scope
A US-based company, developer of 10 Gigabit Ethernet solutions hired Auriga to develop drivers and embedded software for  the newly-introduced 10Gbps Network Interface Controller targeted at Enterprise Infrastructure market and Data Centers connectivity.

Projects Highlights
Thunderbolt, NIC drivers for Linux and Windows, including RSS (Receive Side Scaling), Large Segment Offload (LSO), Large Receive Offload (LRO).
PCI Express Scatter Gather DMA.
MSI and MSI-X interrupts.
PCI Express Gen2 to USB 3.0 Peripheral Controller driver.
Embedded sleep proxy compliant to ECMA-393 standard for Tensilica Xtensa DPU.
SMB interface for Network Management.

Achieved Benefits
Auriga staffed and trained engineering team that formed the core Customer's Development Center in the new region in two years.
The project was part of the pioneering technology platform that served as the baseline for the 802.3bz standard that was ratified by the IEEE.
Technologies
Windows Driver Kit  ·  Linux Kernel
PCI Express  ·  Network performance measurement tools  ·  Xtensa compiler toolchain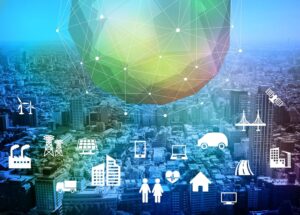 MWC Americas 2019: The Era of Intelligent Connectivity
Mobile World Congress Americas, a large technology conference, was held in Los Angeles, CA in October 2019. Nearly 22,000 attendees from more than 100 countries gathered
Auriga Attends Intel Experience Day 2019
Intel Experience Day 2019, organized by Intel, one of the major innovative hardware and technology corporations worldwide, took place in Moscow at the end of...