Scope
A US-based embedded and RTOS vendor challenged Auriga with design, development and maintenance of virtualization platform to support embedded, real-time, safety critical, and security critical solutions.

Projects Highlights
Type 1 hypervisor, embedded and desktop clients.
Full virtualization and para-virtualization for guest OS.
Packet filtration, multiplexing/ demultiplexing in hypervisor.
Multi-core support: core sharing, core affinity and SMP.
Device virtualization: direct assignment and sharing.
Military-grade (avionics) secure partitions: partition separation, app/OS separation, protection against malicious software.
Based on open source solution (Qemu).

Achieved Benefits
Small footprint bare-metal, non-intrusive, efficient type 1 hypervisor for embedded and desktop multi-core platforms.
Packaged with development and configuration tools for real-time managing guest OS resource allocation, execution scheduling, and intercommunication.
Meet safety standards for DoD and avionics industry.
Technologies
C/C++ ·  Assembler ·  Intel x86 · GNU Tool chain
Linux Kernel · Proprietary real-time UNIX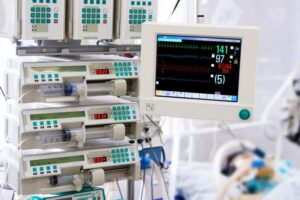 Auriga Receives 5.0 Review on Clutch from Medical Device Company
Medical device software development and testing has been a top priority for Auriga for nearly 17 years. Over 250 engineers engaged in medical projects, eight