Firmware and embedded development.
Peripherals interoperability support.
Architecture, functional and GUI design.
Cross-platform support, open source compatibility.

Mobile apps development.
Telemedicine solutions.
Medical image processing.
Full stack AWS, MS Azure cloud storage solutions.

Data mining, clustering, cleaning, analysis.
Predictive algorithms and statistical models.
Data visualization and dashboards.
Data from wearables and sensors.

Workflow automation.
Hospital assets tracking systems.
Billing and insurance claims management.
Enhanced customized reporting systems.
Deep Knowledge of the Business Area
Auriga encompasses 15+ years of providing full life-cycle software services: from concept to end products. We delivered 50+ projects to our clientele - from large worldwide major device manufacturers as Draeger Medical to small innovative start-ups. The array of equipment we are familiar with includes patient monitors, anesthesia units, ventilation workstations, dialysis systems, infusion pumps, and others.
Industry Standards Compliance
In 2017 Auriga's Quality Management System (QMS) has been assessed and certified as meeting the requirements of ISO 13485:2016 for the software testing of medical devices. 40+ IEC62304 certified engineers ensure the top quality, reliability and safety of developed solutions.
Professional Community Recognition
Auriga has been annually ranked among the IAOP© Global Outsourcing 100 Best 10 Rising Stars by Industry Focus - Healthcare since 2007. We also were honored to be named "Supplier of the Year 2014" in Service category by Draeger Medical, our long-standing customer.
Exceptional Testing Services
Software for medical devices should be reliable, safe and secure. That's where testing plays an extremely important role. We offer testing services at any stage of the project. Currently, Auriga runs few embedded testing labs for medical ICU devices, which have been audited by our customers' QA units.
Operating Systems
Windows
WindowsCE
Linux, inc. embedded
LynxOS
VxWorks
pSOS
Unix
Android
iOS
Processor Support
PowerPC
Intel x86
ARM and XScale
MIPS
Programming Languages
C/C++
C#
Java
JavaScript
VBScript
Sensors and parameters
ECG, arrhythmia, ST, EEG, respiration,
blood pressure (invasive & non-invasive),
cardiac output , pulse oximetry (SpO2),
transcutaneous blood gas, etCO2 (end-Tidal CO2),
iCO2, RR(respiration rate), FiO2 (fractional inspired O2),
temperature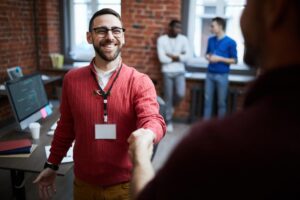 CSG: "Auriga Helped Us Make the Right Decisions"
One of Auriga's key principles is striving for excellence. Whatever we do, we do our best to perform the task better than anybody else could,
World's #1 software engineering outsourcing provider:
fully-managed dedicated teams and projects;
new software development, sustaining engineering, software testing