SOFTWARE FOR MEDICAL DEVICES
Developed. Tested. Compliant.

Firmware and embedded development.
Peripherals interoperability support.
Architecture, functional and GUI design.
Cross-platform support, open source compatibility

Mobile apps development.
Telemedicine solutions.
Medical image processing.
Full stack AWS, MS Azure cloud storage solutions.

Data mining, clustering, cleaning, analysis.
Predictive algorithms and statistical models.
Data visualization and dashboards.
Data from wearables and sensors.

Workflow automation.
Hospital assets tracking systems.
Billing and insurance claims management.
Enhanced customized reporting systems.
Software Development
Maintenance and Support
Re-engineering and porting
Architecture Design and Prototyping
Testing, Verification and Validation
Integration and Interoperability
Virtualization and Simulation
Testing Labs
Operating Systems
Windows
WindowsCE
Linux, inc. embedded
LynxOS
VxWorks
pSOS
Unix
Android
iOS
Processor Support
PowerPC
Intel x86
ARM and XScale
MIPS
Programming Languages
C/C++
C#
Java
JavaScript
VBScript
Sensors and parameters
ECG, arrhythmia, ST, EEG, respiration,
blood pressure (invasive & non-invasive),
cardiac output , pulse oximetry (SpO2),
transcutaneous blood gas, etCO2 (end-Tidal CO2),
iCO2, RR(respiration rate), FiO2 (fractional inspired O2),
temperature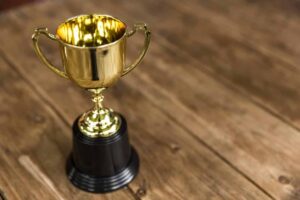 Auriga Recognized Again in Global Outsourcing 100® Ranking
Auriga, a US-based expert software R&D and IT outsourcing services provider, has made the 2018 Global Outsourcing 100® list of the International Association of Outsourcing
Auriga Unveils Embedded Software Testing Trends
Embedded software is everywhere – from ordinary home appliances like dishwashers and microwave ovens to sophisticated medical devices, automotive engines, and flight control guidance systems....
World's #1 software engineering outsourcing provider:
fully-managed dedicated teams and projects;
new software development, sustaining engineering, software testing