CASE STUDY
Delivery Price Calculator Core System

Scope
An international express delivery service tasked Auriga to develop a system core for fast and precise delivery calculations, based on variety of service types, delivery terms, shipment options or promotions.

Projects Highlights
Requirements gathering, tech specifications design.
Architecture design, development, deployment.
Integration with various calculation services.
Visualization for core system logs.
Manual, integration, regression, automated testing.
Java-based automated testing suite development for a high-volume reference test cases DB.

Achieved Benefits
Auriga team successfully released  a high-load scalable distributed fault-tolerant Big Data solution providing 600K+ calculations a day, ~18Gb of data daily.
The calculation accuracy is ensured by ~40K reference samples used for test cases.
Calculation time significantly reduced up to 15 ms. per order multi-thread calculation.
Technologies
Java  ·  Maven  ·  RestFul  ·  JDBC
Spring  ·  PostgreSQL  ·  Git  ·  Jira
ElasticSearch  ·  Apache Kafka
Apache Spark  ·  Kibana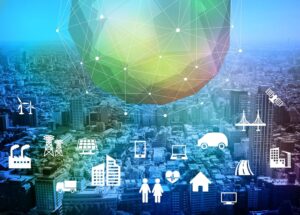 MWC Americas 2019: The Era of Intelligent Connectivity
Mobile World Congress Americas, a large technology conference, was held in Los Angeles, CA in October 2019. Nearly 22,000 attendees from more than 100 countries gathered
Auriga Attends Intel Experience Day 2019
Intel Experience Day 2019, organized by Intel, one of the major innovative hardware and technology corporations worldwide, took place in Moscow at the end of...