CASE STUDY
Airfare Management Application

Scope
US-based airfare aggregation and distribution company tasked Auriga to develop a rich web interface application enabling users to search, compare and book air tickets.

Projects Highlights
Architecture design.
Easy-to-use, simple UI developed.
Metasearch engines integration.
PayPal integration for instant tickets purchase.
Customized search filters implemented.
Mobile client developed.
Functional and usability testing.

Achieved Benefits
One-click airfares rates comparison and online ticket booking.
OTA (Open Travel Association) standard compliance.
User interface customized that eases and enables airline brand promotion.
Technologies
C#/ASP.NET  ·  MS SQL Server
JavaScript  ·  AJAX  ·  Android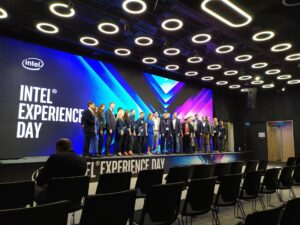 Auriga Attends Intel Experience Day 2019
Intel Experience Day 2019, organized by Intel, one of the major innovative hardware and technology corporations worldwide, took place in Moscow at the end of
Auriga Presents at Digitalization 2019 Forum
The second Digitalization Forum took place at Lomonosov Moscow State University, Moscow, Russia, at the end of October. The forum gathered together Russian and international...
BroadVision: "Auriga Is a Core Component of Our Team"
One of Auriga's goals is establishing long-term trustful partnerships with its customers, some of which effectively evolve through decades. Theresa Markiewicz (TM), Product/Project Manager at BroadVision Inc., has recently given an interview to a Clutch.co analyst (CA) about her experience with...