Scope
The US-based solution provider for the digital media industry tasked Auriga to develop a multi-user web service that hosts numerous independent customizable e-stores and music catalogs for web and mobile clients.

Projects Highlights
Micro-service highly-scalable and fault-tolerant architecture with 99.9% availability.
Integration with PayPal.
MVP migration from Java to Groovy & Grails.
Custom frameworks for internal testing developed.
Financial & marketing reporting customizable tools.
Porting to platforms.

Achieved Benefits
Effortless launch of new music stores.
Merchandising tool for easy branding of stores.
Automatic user location identification and content display, based on DRM.
Flexible pricing engine to meet marketing needs.
Minimum operating costs.
Technologies
Java  ·  Groovy & Grails
REST/JSON  ·  Tomcat  ·  Spring
Hibernate  ·  Android SDK  ·  iOS
MySQL  ·  Hypersonic  ·  Lucene  ·  solr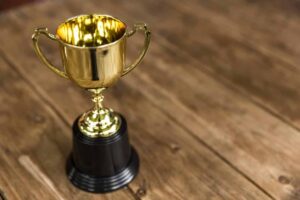 Auriga Recognized Again in Global Outsourcing 100® Ranking
Auriga, a US-based expert software R&D and IT outsourcing services provider, has made the 2018 Global Outsourcing 100® list of the International Association of Outsourcing
Auriga Unveils Embedded Software Testing Trends
Embedded software is everywhere – from ordinary home appliances like dishwashers and microwave ovens to sophisticated medical devices, automotive engines, and flight control guidance systems....