Scope
One of the leading internet search and online services providers tasked Auriga with the development of a mobile client for their flagship product – a personal shopper service with an enriched interface and extended functionality.

Projects Highlights
Item search by name or by scanning the barcode.
Integration with map for nearest store location.
Placing order within the app.
Functional/non-functional, Black box testing.
Quick regression testing for every build (1 build per week).
Over 500 test cases and 194 defects.
100 % manual test execution.

Achieved Benefits
Access to item description, reviews, price comparison, lists of e-stores with items in stock, detailed information on the stores within the app.
Compressed timeframe without compromising quality – weekly sprints with demo to retrieve early feedback.
Positive users feedback and a good average rating (4.2 out of 5) on Google Play (>4000 reviews).
Technologies
iOS ·  Android ·  Android Native API
Xcode ·  Objective-C ·  Java
HTTP ·  XML ·  ZXing library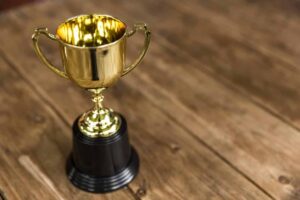 Auriga Recognized Again in Global Outsourcing 100® Ranking
Auriga, a US-based expert software R&D and IT outsourcing services provider, has made the 2018 Global Outsourcing 100® list of the International Association of Outsourcing
Auriga Unveils Embedded Software Testing Trends
Embedded software is everywhere – from ordinary home appliances like dishwashers and microwave ovens to sophisticated medical devices, automotive engines, and flight control guidance systems....