To streamline finance industry with the current trends Auriga offers full set of services for assets issuance and management, smart contracts and business automation for secure and efficient banking processing.

Secure patient data sharing between platforms and medical devices. IoT and blockchain integration, distributed EMR systems for better collaboration between health data providers.

To make government operations more efficient and improve the delivery of public services Auriga offers public and private record registries development, legal and notary smart contracts audit, voting systems implementation.

Auriga helps its customers to adopt blockchain technologies to build sustainable secure digital media distributed networks, including consumer content payment implementations, assets management solutions development, royalty distribution, etc.
Start-Ups Welcomed
As a newly-invented technology blockchain solutions are mainly matter of choice for start-up companies. We at Auriga have a proven track record of successful projects delivered to start-up, some of them acquired later by majors of the industry.
Customizable Solutions
Revolving nature of a fast-emerging blockchain market makes it extremely important to have as much customizable product as possible. We totally understand that and can prove our experience with hundreds of solutions being tailored to customer's needs.
Tuned Up Processes
Blockchain solution needs to get to the market fast. So, we, at Auriga not only adopt best practices in software development approaches, technologies and services, but tailor them to the unique requirements of the project.
Security Experts
Security is a must for sensitive data and assets, managed by blockchain products. Our team members know how to develop secure Smart Contracts and secure code in general. We promote the sense of ownership and pride for the code our engineers write or test.
Frameworks and platforms
Ethereum
Geth
Hyperledger Fabric
Solidity
Web Torrents
Truffle suite
Storj
Web3.js
IPFS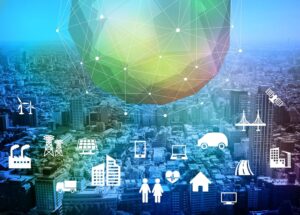 MWC Americas 2019: The Era of Intelligent Connectivity
Mobile World Congress Americas, a large technology conference, was held in Los Angeles, CA in October 2019. Nearly 22,000 attendees from more than 100 countries gathered
Auriga Attends Intel Experience Day 2019
Intel Experience Day 2019, organized by Intel, one of the major innovative hardware and technology corporations worldwide, took place in Moscow at the end of...
World's #1 software engineering outsourcing provider:
fully-managed dedicated teams and projects;
new software development, sustaining engineering, software testing